The Visegrád Group and INFINE will organize the 2019 V4 Central European Film Festival. The festival, that runs from May 16 to July 31, will feature 5 recent movies screened in 10 venues all around Taiwan (Chinese and English subtitles, free of charge entrance). The purpose of the V4 Central European Film festival is to contribute to the awareness of the V4 countries (Czech Republic, Hungary, Poland, Slovakia) in Taiwan.
THE FILMS
CZECH REPUBLIC
Jan Palach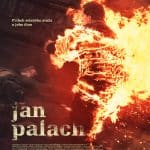 Czech Republic, 2018, Drama, 124 min
Directed by Robert Sedlácek
In Czech with English and Chinese subtitles.
Rating: PG-13
Best Film, 2019 Czech Film Critics' Award
August 1968. The Soviet Union invades Czechoslovakia to crush the liberal reforms of Alexander Dubček's government during what is known as the Prague Spring. Jan Palach, a Czech student of history and political economy at Charles University in Prague, decides to sacrifice himself in protest of the invasion. Palach set himself on fire, in Wenceslas Square, on 16 January 1969. 
HUNGARY
Pappa Pia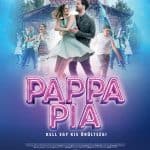 Directed by Gábor Csupó
2017, Hungary, Comedy, 105 min
In Hungarian with English and Chinese subtitles
Rating: G
Featured at Xi'an Silk Road International Film festival 2018
Papi is the world's dodgiest pensioner, who only has a winning smile to offer by way of payment. With nowhere to live, he sets up home in a boathouse on the banks of the Danube. No sooner is he settled than Wizy, his neighbor and owner of a flashy discotheque, sets his sights on Papi's home that he wants to turn into a stunning nightspot. Far from being phased, the old fella and his grandson Tomi temporarily transform the boathouse into a pub to collect the cash they need to survive…
POLAND
Cold War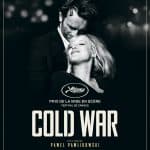 Directed by Paweł Pawlikowski
2018, Poland, Drama, 85 minutes
In Polish with English and Chinese subtitles
Rating: P
Best Director, 2018 Cannes Film Festival. Three nominations at the 91st Academy Awards (Best Foreign Language Film, Best Director and Best Cinematography) Four nominations at the 72nd British Academy Film Awards, including Best Direction and Best Film in Non-English Language.
Cold War is a passionate love story between a man and a woman who meet in the ruins of post-war Poland. With vastly different backgrounds and temperaments, they are fatefully mismatched and yet condemned to each other. Set against the background of the Cold War in 1950s Poland, Berlin, Yugoslavia and Paris, it's the tale of a couple separated by politics, character flaws and unfortunate twists of fate – an impossible love story in impossible times.
SLOVAKIA
Agáva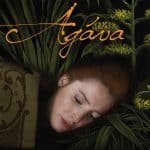 Directed by Ondrej Sulaj
2015, Slovakia, Drama, 93 min
Language: Slovak with English and Chinese subtitles
Rating: G
Special Prize for Creativity, IGRIC Annual Awards 2017 (Slovakia)
In the hot summer of 1947, a small border town in the south of Slovakia is surprised by the sudden arrival of respected builder and his wife Nada. She catches the eye of a young local teacher, Daniel, who is still recovering from his military experience in the Second World War. At first, Nada tries to resist Daniel's charm but her decision is complicated by the scent of flowering agave in the hot summer air. When the agave after 30 years of sleep finally blooms, Nada's primary decision not to give in is permanently void…
TAIWAN
Short Story at the West Gate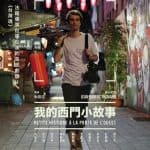 Directed by Jean-Robert Thomann
2015, Taiwan, Drama, 75 minutes
Language:Chinese with English and Chinese subtitles
Rating: G
Screened at National Guimet Asian Arts Museum in Paris (France), 2018.
Jean-Robert, a 45-year-old documentary film director living in Taiwan, has always dreamed of shooting a fiction movie. On top of being penniless, his projects keep getting canceled, fueling conflict with his wife. One late night after meeting with some friends, he finds himself locked out of his home by his wife. Angry, he leaves and ends up roaming around Ximending. It's an important night for Jean-Robert, because he runs into two women, continuing his story at the west gate…
THE COUNTRIES
Visit the "Visegrad Four" (V4) Countries
In the Shengen Visa Space
In the Center of Europe
A Rich Historical Heritage
Natural Wonders to Enjoy
So Much to Discover
CZECH REPUBLIC
The Czech Republic is known for its ornate castles, native beers and long history – from the Celtic and Germanic tribes of its founding to the Protestant Reformation and Communism. Prague (Prague), the capital, is home to a 9th-century castle, preserved medieval Old Town and statue-lined Charles Bridge (Charles Bridge). Český Krumlov (Český Krumlov) is a living gallery of Renaissance-era buildings housing restaurants and shops. Karlovy Vary (Karlovy Vary) is famous for its spas, and the Moravia area is famous for its castles and for its wines.
HUNGARY
Hungary's capital, Budapest (Budapest), is bisected by the Danube River (Danube River) and famed for its dramatic cityscape studded with architectural landmarks from Buda's medieval Castle Hill and the grand neoclassical buildings along Pest's Andrássy Avenue to the 19th-century Chain Bridge (Chain Bridge). Hungary has a long, rich history, and its culture reflects Roman, Turkish, Slavic and Magyar influences. Lake Balaton (Lake Balaton) is famous for its riviera full of resorts and wineyards, and Lake Hévíz (Lake Hévíz) is famous for its spa resorts.
POLAND
Poland, capital Warsaw (Warsaw), extends up to the Baltic Sea and is known for its medieval architecture, Jewish heritage and hearty cuisine. In the city of Krakow, 14th-century Wawel Castle (Wawel Castle) rises above the medieval Old Town, home to Cloth Hall, a Renaissance trading post in Rynek Glówny (Rynek Glówny). Nearby is the Auschwitz-Birkenau concentration camp memorial, and Wieliczka Salt Mine (Wieliczka Salt Mine), with tunnels to explore and an unique underground chapel.
SLOVAKIA
Slovakia is known for its dramatic natural landscape and many castles. Near the Austrian border, capital city Bratislava (Bratislava) features a pedestrian-only Old Town with a lively cafe scene. Rising on a hill above the Danube River (Danube River), Bratislava Castle (Bratislava Castle) houses a branch of the Slovak National Museum, with displays from Roman artifacts to 20th-century arts and crafts. Slovakia's mountains are a great place for hiking in summer and for skiing in winter time.
SCREENING VENUES
Screening schedules: www.v4ff.tw
Keelung
Keelung Sigma (National Ocean University)
Taipei
National Taiwan University, EU Centre in Taiwan
Soochow University, Central and Eastern European Center
Taoyuan
National Central University, Art Center.
Hsichu
National Hsinchu Senior High School
Taichung
Chiayi
Tainan
Kaohsiung
Wenzao Ursuline College of Languages, European Union Center
Taitung
CREDITS
Organiser
Infine Art and Culture Exchange (INFINE)
Visegrád Group (SLOVAKIA Presidency)
Co-organisers
Czech Economic and Cultural Office, Taipei
Hungarian Trade Office, Taipei
Slovak Economic and Cultural Office
Polish Office in Taipei
Sponsors
Ministry of Foreign Affairs
Partners
European Economic and Trade Office (EETO)
EU Centre in Taiwan (EUTW)
International Community Radio Taipei (ICRT FM 100)
M Studio Photography