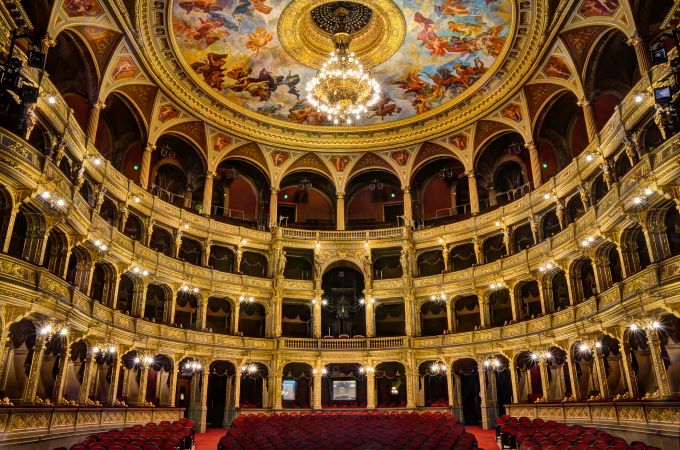 Hungary offers a rich and thrilling world of culture. From classical to contemporary, from folklore, dance, music to design, you are sure to find something for every taste. Budapest is a treasure chest of top-class music and art. It has not earned the nickname 'Paris of the East' for nothing; it offers broad boulevards and green parks, grand Art-Nouveau mansions, vibrantly painted churches, a great many museums, stunning galleries and lively cafés.
In the homeland of outstanding composers such as Béla Bartók and Zoltán Kodály, with a world-class opera house, the famous, newly renovated Liszt Academy, and the Budapest Music Centre, a relatively new, splendid imprint for Hungarian music, Hungarians play a significant role in the international music community.
The Budapest Spring Festival is the country's largest annual cultural platform, featuring classical and pop music, exhibitions and famous artists. The Palace of Arts (Müpa) is a conglomeration of cultural venues, a building with no precedent in 20th century Hungarian architecture and no peers in all of Central Europe.
For more information and other tourism highlights, visit the WOW Hungary portal of the Hungarian Tourism Agency at https://wowhungary.com/en/. 
Text: Hungary throughout the Year. Publication of the Hungarian Tourism Agency. Retrieved 31 January 2019. Download as PDF by clicking here or pick up your own free copy from our Office.
Images: Hungarian Tourism Agency