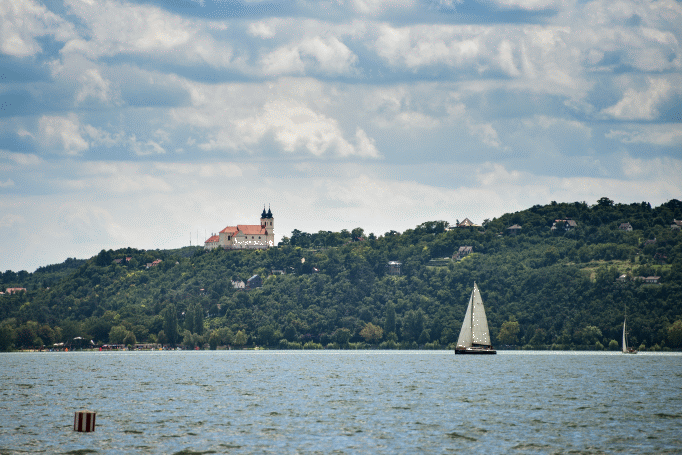 The largest fresh-water lake in Central Europe, Balaton, has so much to offer; calm water and fresh wines, authentic castles and sleepy villages, beautiful landscapes and crystal-clear air, fishing and sailing, partying and relaxing, cycling and golfing. Lake Balaton has something for everyone, all year round! Family-friendly beaches with great services and excellent water quality are to be found all around the lake.
The northern coast is surrounded by volcanic hills and never-ending vineyards providing excellent wines and lots of opportunities for wine tasting. A few kilometres away from the lake, the exquisite world of special stone formations in the Káli Basin and the rare birds and plants in the "Kis-Balaton" or little Balaton, part of the Northern Balaton Uplands National Park, are a must for visitors. The church and monastery on the Tihany peninsula date back to around 1100 AD.
The oldest town by the lake is Keszthely, which has one of the three largest baroque palaces of the country, and the district, reminiscent of the Reform Era, found in Balatonfüred along with the Lake Cave under Tapolca are all an obligatory visit.
For more information and other tourism highlights, visit the WOW Hungary portal of the Hungarian Tourism Agency at https://wowhungary.com/en/. 
Text: Hungary throughout the Year. Publication of the Hungarian Tourism Agency. Retrieved 31 January 2019. Download as PDF by clicking here or pick up your own free copy from our Office.
Images: Hungarian Tourism Agency