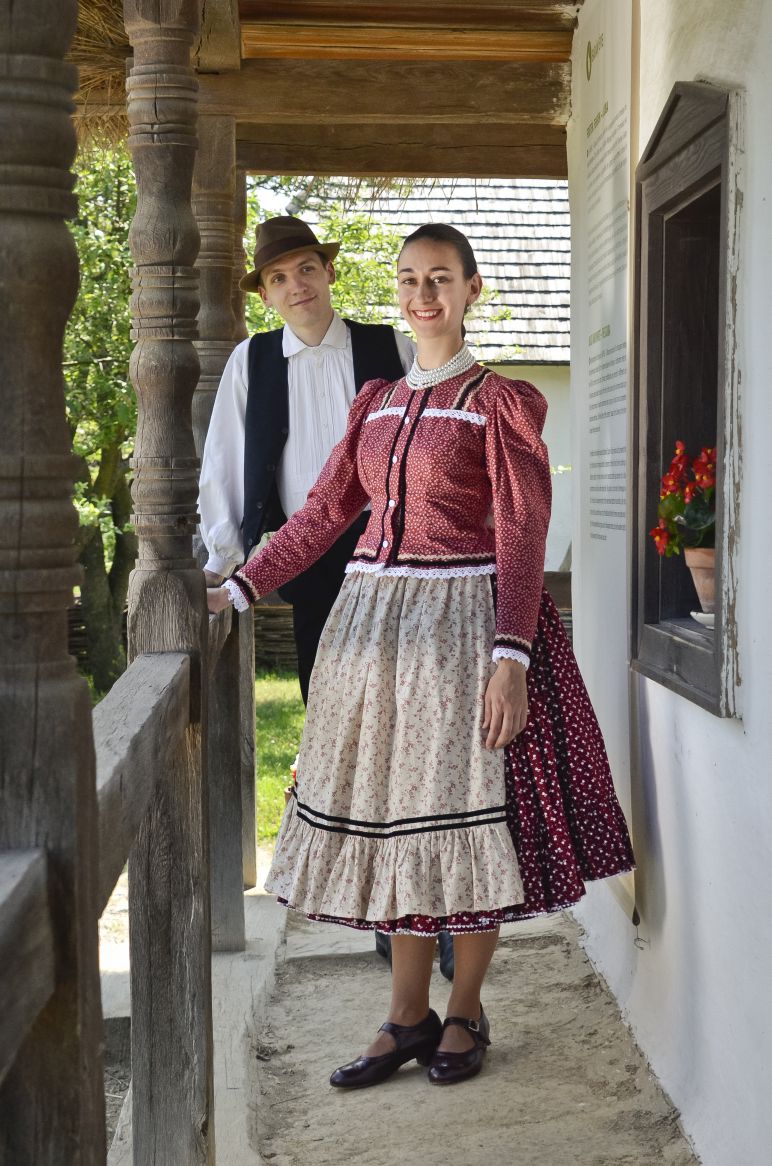 Hungary is an extremely colourful country. The main evidence for this is its varied folk art, originating from its thousand year old traditions. Most of these are connected to religious festivals, but the end of winter, the arrival of spring, the summer harvests and the autumn vintage were also seen as occasions to celebrate with festivals.
In some villages, these traditions are still alive and people put on their finest folk costumes in celebration of the event. The patterns and colours, however, vary greatly from region to region. Perhaps the most famous patterns are from the town of Kalocsa.
The singularity of our folk art was recognised internationally in recent years; there are three Hungarian items in UNESCO's Intangible/ Intellectual Cultural Heritage list. The Folk art of Matyó is the exquisite embroidery of a traditional community; The Busó Festival of Mohács, which is a winter farewell festival. Today 22 Busó communities keep the tradition alive, demonstrating the courage of male members of each generation.
The most beautiful pieces of folk architecture are displayed in open-air museums or at skanzens found throughout the country.
For more information and other tourism highlights, visit the WOW Hungary portal of the Hungarian Tourism Agency at https://wowhungary.com/en/. 
Text: Hungary throughout the Year. Publication of the Hungarian Tourism Agency. Retrieved 31 January 2019. Download as PDF by clicking here or pick up your own free copy from our Office.
Images: Hungarian Tourism Agency