Research Fellowship Program: Open Call in Data Storytelling
The Innovation Center of Moholy-Nagy University of Art and Design (MOME) invites early to mid-career researchers to apply to its first Research Fellowship program. The program will provide scholars from diverse fields an opportunity to approach their research from a design-driven perspective in collaboration with the University's research community.
MOME Innovation Center
MOME Innovation Center aims to explore how art and design competences can be utilized not only within the creative industries but also for addressing global issues in industrial, social, and environmental contexts. Through interdisciplinary design-based research and collaboration with scientists, engineers, and other professionals, the Innovation Center community generates new methodological knowledge and works on applied solutions for practical problems.
Program Setup
Research fellowship is planned to last between 12-24 months, during which fellows will receive financial and operational support to conduct their research. The research should be interdisciplinary in its nature and should capitalize on the design expertise and practical knowledge available in the University's community.
Focus Areas
Within this open call, we invite applications from researchers working in areas related to Data storytelling. We especially encourage applications in the following two fields:
Data and participation
Data literacy
Fellowship contents include:
one-way airfare to Budapest and relocation assistance
access to University's campus office spaces, workshops, and tech equipment;
Fellows will have the possibility to collaborate with 1-2 local researchers during the research project,
monthly allowance between 800.000 – 1.200.000 HUF gross, depending on prior qualifications;
qualify for material or equipment costs coverage up to 10.000.000 HUF, depending on their project specifics.
Eligibility
Applicants submitting a proposal must:
Hold a PhD or equivalent degree in any field of science at the time of their application;
Demonstrate a successful academic publication record;
Be interested to work closely with designers in interdisciplinary teams;
Relocate to and be primarily based in Budapest for the duration of the program and participate in the intellectual life of the University
Further information: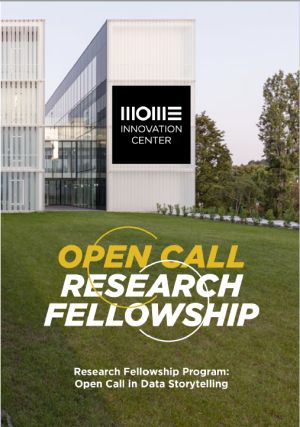 Information Brochure of the MOME Moholy-Nagy Unversity of Arts and Design Budapest (PDF)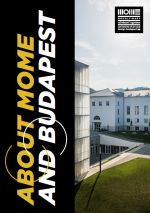 Direct contact for Fellowship inquiries: Ms. Adrienn Juhász