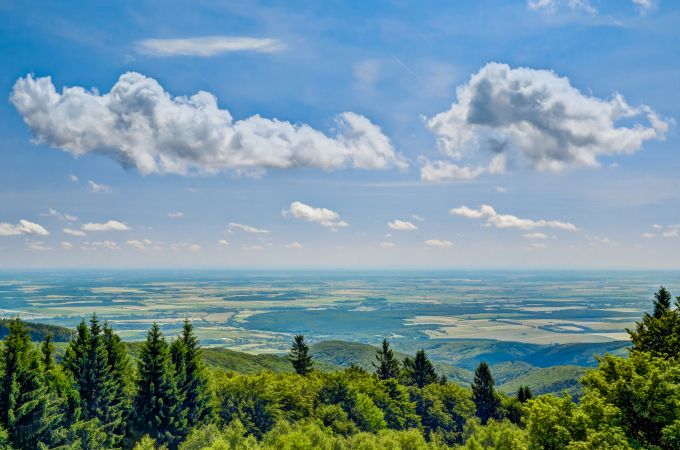 Hungary offers a vast choice of outstanding natural treasures. Would you believe that in this small country there are 10 national parks, 39 landscape-protection areas and 168 nature conservation areas, amounting to 1.3 million acres awaiting environment-loving eco-tourists? The national parks boast wild rivers, gentle, rolling hills, large lakes, ridge lines covered with dense, natural forests, vast plains, as well as caves and caverns with fantastic treasures underground.
If you want to have a special experience in a Hungarian forest, explore it while travelling on one of the country's 21 forest railway lines. The country also offers some unique, hidden venues which represent the diversity of the European continent's natural heritage to tourists. Őrség, Hortobágy National Park, Irottkő Nature Park, Lake Tisza, Mecsek and Kaposvár and the Zselic area are part of the European Destinations of Excellence (EDEN), and they simultaneously represent a friendly invitation and destination that reminds everyone of the primordial harmony of the world.
For more information and other tourism highlights, visit the WOW Hungary portal of the Hungarian Tourism Agency at https://wowhungary.com/en/. 
Text: Hungary throughout the Year. Publication of the Hungarian Tourism Agency. Retrieved 31 January 2019. Download as PDF by clicking here or pick up your own free copy from our Office.
Images: Hungarian Tourism Agency